https://oakinsurancegroup.com/wp-content/uploads/2017/05/FacebookPost_Icon.jpg
788
940
msandvig
https://oakinsurancegroup.com/wp-content/uploads/2017/04/oak-white-logo-300x145.png
msandvig
2017-07-21 21:49:00
2017-07-21 21:49:00
Prudential to Realign Its U.S. Businesses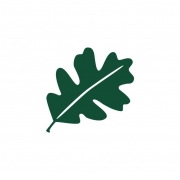 MetLife spinoff Brighthouse Financial has announced it will eliminate surrender charges on a universal life (UL) insurance policy launched two years ago.
The announcement is another sign that the industry is moving toward an assets-under-management model to compensate agents and distributors. Brighthouse begins trading on NASDAQ next month.
Fee-based annuities recently announced by other companies have curtailed or eliminated surrender charges.
Surrender charge schedules on UL insurance policies typically last from 10 to 20 years to help the insurance company recoup the costs of selling the policy if a policyholder cashes in his or her policy early.
MetLife's UL, marketed as Premier Accumulator Universal Life (PAUL) product, already had one of the lowest surrender charges in the industry and eliminating surrender charges gives policyholders more flexibility.
Policyholders who need funds from the policy early into the life of the contract, for example, don't get penalized with a surrender charge.
Fees Structured in Monthly Charges
While PAUL has no surrender charges, the contract comes with typical insurance charges such as a monthly administration charge, a monthly coverage expense charge, a cost-of-insurance charge and a percent of premium charge – charges which allow the company to recoup its costs.
A sales commission to the agent is included based on the cash value performance and built into the cost structure of the policy — in effect a form of recurring revenue to the agent.
When agents are paid on a recurring basis instead of a big fee upfront and lesser or no fees during the latter part of long-term insurance contracts, the interests of clients are better served, industry experts say.
That's because agents are motivated to service clients through the life of the policy, according to the consultants.
Brighthouse, based in Charlotte, N.C., doesn't have a captive distribution channel.
The company distributes products through agents, broker-dealers and registered investment advisors.
Consumer-Centric
Since its launch in 2015, PAUL has been a "consumer-centric product," said Myles Lambert, chief distribution and marketing officer for Brighthouse Financial, in a news release.
The revamped product adds a chronic illness rider to the terminal illness rider available with the UL contract two years ago.
Electing the rider comes with no premium charge or payments reduced through discounting, but incurs a $250 administrative fee.
MetLife last year announced it would spin off its retail distribution network into a separate company as part of its move to become a more nimble insurer in an era of heavy regulation and global competition.
UL policy premiums rose 6 percent in the first quarter over the year-ago period, according to industry data tracker LIMRA.
UL policy premiums in 2016 were flat compared with 2015, LIMRA reported.
InsuranceNewsNet Senior Writer Cyril Tuohy has covered the financial services industry for more than 15 years. Cyril may be reached at cyril.tuohy@innfeedback.com.
© Entire contents copyright 2017 by InsuranceNewsNet.com Inc. All rights reserved. No part of this article may be reprinted without the expressed written consent from InsuranceNewsNet.com.
https://oakinsurancegroup.com/wp-content/uploads/2017/05/FacebookPost_Icon.jpg
788
940
msandvig
https://oakinsurancegroup.com/wp-content/uploads/2017/04/oak-white-logo-300x145.png
msandvig
2017-07-19 17:10:12
2017-07-19 17:10:12
Brighthouse Kills Surrender Charges on Revamped UL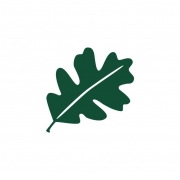 https://oakinsurancegroup.com/wp-content/uploads/2017/05/FacebookPost_Icon.jpg
788
940
msandvig
https://oakinsurancegroup.com/wp-content/uploads/2017/04/oak-white-logo-300x145.png
msandvig
2017-07-07 00:03:55
2017-07-07 00:03:55
SEC Clears MetLife to Complete Brighthouse Spinoff
Address:
1908 Thomes Ave.
Cheyenne, Wyoming 82001
Phone: (307) 222-6100